CELSA STEEL SERVICE UK  >
EXPRESS REINFORCEMENTS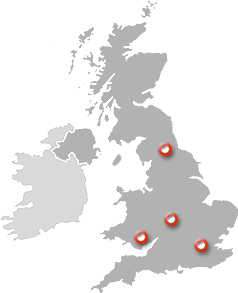 Established in 1984,
Express Reinforcements Ltd
has grown to become a market leader in the supply of reinforcing products via its four UK-based fabrication facilities.
Express Reinforcements has undertaken a significant capital investment programme that allows it to cost effectively provide high quality products.
Our investment in building long-term business relationships via Preferred Supplier or Supply Chain partnering arrangements is equally significant.
Above all, we are committed to product and customer service innovation and development, dedicated to continual health and safety and environmental improvements, and focused on delivery and customer satisfaction.
For more information, click on the logo below to visit the company website: www.expressreinforcements.co.uk