CELSA STEEL SERVICE UK  >
WELCOME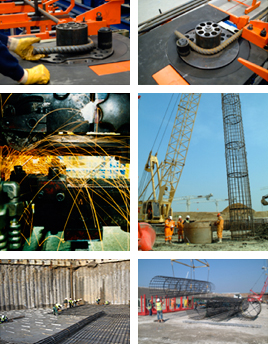 In 2009, the Celsa Group acquired three UK reinforcing steel fabrication companies: BRC Ltd, Express Reinforcements and the ROM Group.
These three companies supply cut and bent reinforcement, carpet reinforcement, prefabricated steel cages, pile cages, couplers and other reinforcing steel accessories. BRC and the ROM Group also manufacture electro-welded mesh and ancillary products such as lattice girders.
Over the last few years, these companies have been expanding their technical capabilities to enable them now to offer the latest in solution-driven reinforcing steel engineering and design. Please contact the companies separately to find out how they can help deliver your project.